Regular price
Sale price
$15.00 USD
Unit price
per
Sale
Sold out
Currently in sizes 8.5x11" and 5x7", and 12x16"
Share
View full details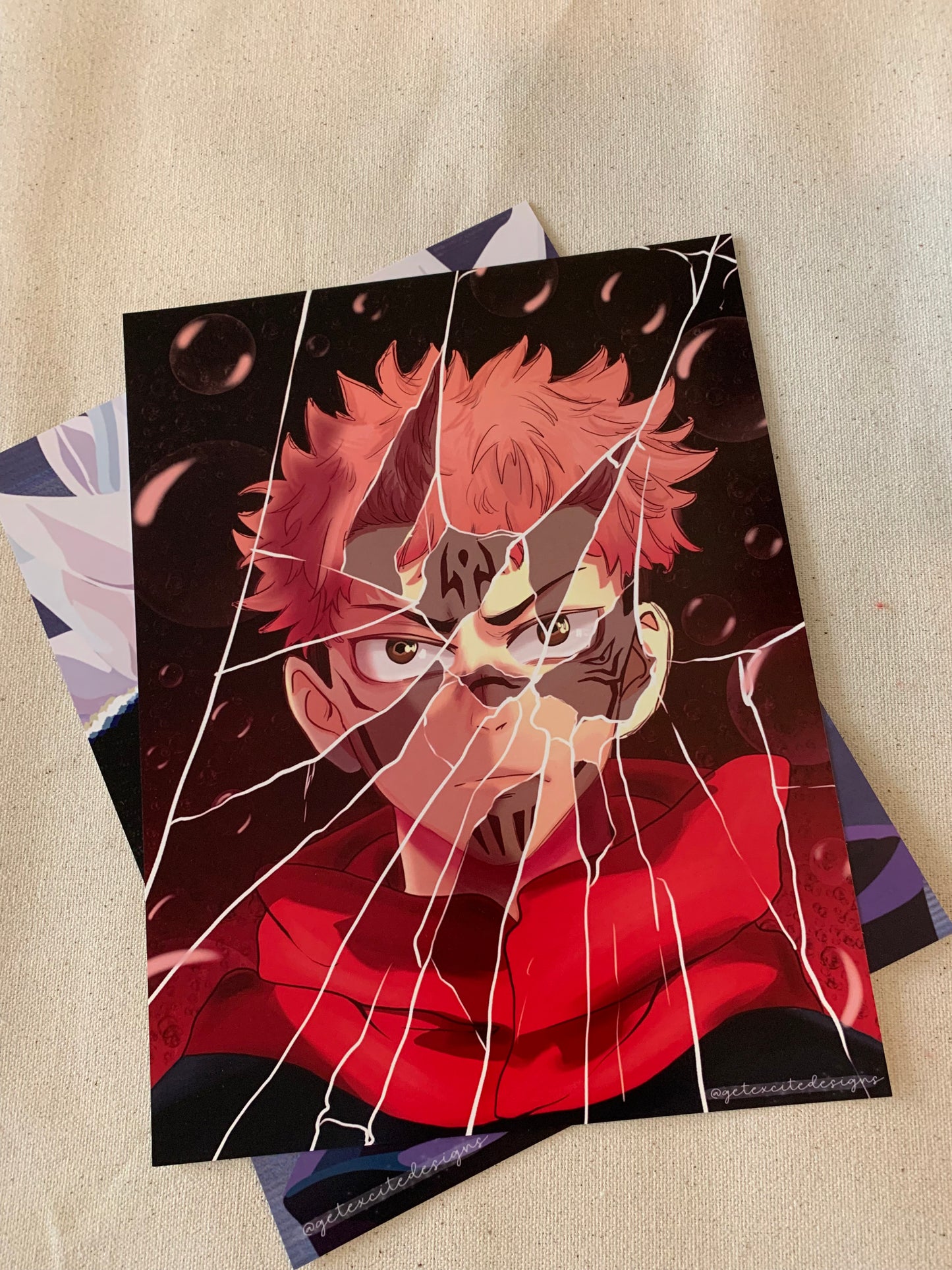 Free Shipping

Free shipping on Stickers, Sticker Packs, and any orders over $45.00 USD (Only valid in the US)
Outstanding Unique Work
At the average convention, you can't swing a cat without hitting 7 different works that, hand-drawn or not, look like they're straight out of the anime/manga. While that certainly takes skill, taking an exact copy of an image and putting it on a different background doesn't offer any interpretation or intrigue. It is much, Much more interesting to take a familiar character and make something New.
Seeing the fractured image of Itadori, with Sukuna lurking just below the surface, gives the viewer something to actually Consider. How long can Yuji hold out before breaking? Will Yuji's sweet personality be subtly poisoned as time goes on? How thin is the veil separating them?
Getexcitedesigns has an amazing body of work that is both beautiful and thoughtful. This JJK print is a fantastic testament to that!